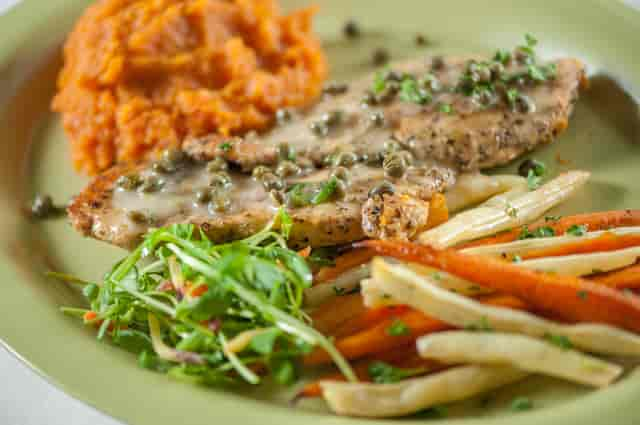 Our Story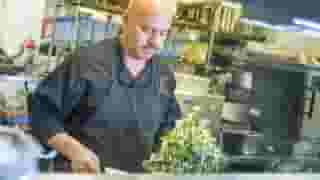 Gino & Juli Scala are the founders & birth parents of Great Full Gardens. Gino brings years of experience in both procurement and menu mastering while Juli brings a Life Coaching career to the restaurant industry. In 2013 they were joined by Cyndi Wallis who came from the holistic health world and created their raw program which includes fermentation and amazing raw creations. In 2013 Dr Sean Devlin & Dr Anne Barnett joined the team as investors & currently contribute their time on the Board of Directors. Along with the loving team of professionals, Great Full Gardens is making a difference in the community and the world one client and one message at a time. Great Full Gardens is passionate about connecting people by having restaurants that all can gather and commune.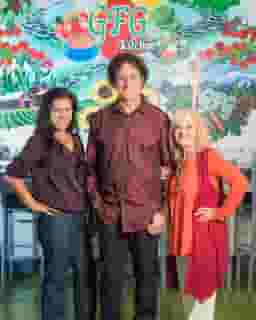 Gino, Juli, & Cyndi along with the management team of Danae, Esgar, Manny, Ally, Pat B., Karly, Lindsey, Kristen, Lexus, and all the 120 team members in our staff, contribute to the overall high quality of our menu dishes and loving culture within our restaurants. All products are made responsibly with the highest considerations given to the health of our Mother Earth.

Great Full Gardens features wholesome menus for breakfast, lunch & dinner (with an additional upscale dinner menu), full barista services and specialty beer & wines within a casual, full service environment. Our restaurants cater to people with specialized dietary needs, such as vegan, gluten-free or Paleo, as well as to the person just looking for great flavor and a menu that is unique and delicious! We are proud to support and feature many items from local vendors and farmers.

Opened in March 2013, Great Full Gardens Cafe & Eatery in the beautiful Midtown District Reno launched the first full service restaurant. Located in a humble strip mall in the heart of Midtown, this restaurant quickly became a favorite gathering place for locals, vacationers, and travelers seeking an oasis of healthful nourishment.

In October, 2014 the first Great Full Gardens Express opened at the University of Nevada, Reno in the Joe Crowley Student Union. This concept serves students, faculty and guests with the same wholesome food in a "Quick Service" model.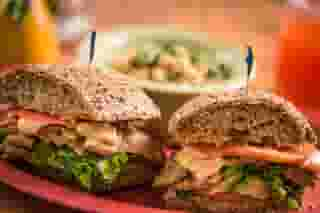 In August of 2016 "The Kitchen by Great Full Gardens" was born in Southeast Reno. The Kitchen makes all of the GinoTheSoupMan soups and is home to the making of our handmade dressings, aiolis, sauces, fermented foods, baked goods, and prized raw desserts. In June of 2018 The Kitchen opened up to the public as an Organic Soup & Salad Bar and official catering division of Great Full Gardens as well as place where you can also buy GinoTheSoupMan lasagnas & parmesans, along with the array of baked goods and raw desserts.

In October of 2016 the team opened Great Full Gardens Café & Eatery South Meadows in the picturesque South Meadows area of Reno. South Meadows GFG boasts outstanding views of Mt. Rose and the Sierra Nevada mountains in a warm, family friendly space. Our patio welcomes all four-legged family members with treats and water!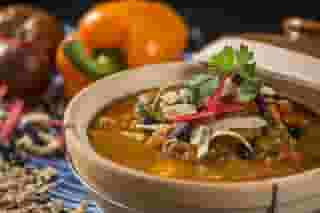 GinoTheSoupMan soups are made from scratch with the best plant-based ingredients available. Many of the ingredients used are organic, and all are non-GMO with no added junk. All soups are vegan and most are gluten-free. Along with providing our restaurants with fresh soups we freeze quarts and provide them for sale at Whole Foods Market Reno, The Great Basin Community Food Coop, Natural Grocers, Urban Market, and of course, all Great Full Gardens locations. Click here to learn more about GinoTheSoupMan. Consider taking home a quart for your freezer tonight!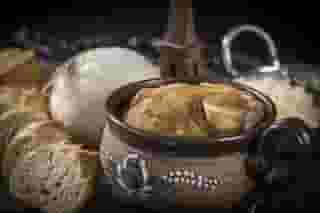 Our Community
Great Full Gardens continues to expand and will open more full service and Express restaurants in locations TBA.

Great Full Gardens is committed to Giving Back. To their teams by providing lucrative employment opportunities and full benefits and to the community by providing funding for collaboration of special interests in our communities and a greenhouse to school's program.